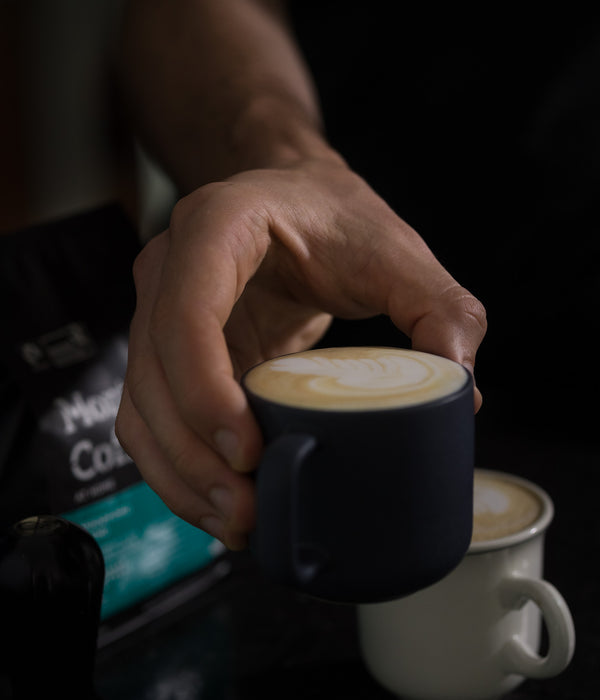 Journal
Help! How to choose the best coffee maker?
Where to start.
There is such a variety of coffee equipment on the market that can make brewing coffee at home a fun, enjoyable and tasty experience. However, buying coffee equipment can quickly become a sizeable investment, so always be clear on what you want to make and how much you want to spend.
We've listed a few favourites that we use at home and would recommend for your home coffee experience. 
Espresso 
There are some stunning espresso machines on the market. However, not everyone has the budget for a $4000 espresso machine for their home. Our best coffee machine of choice would be the Dynamic Duo set by Breville, it balances value for money with the elements required for amazing coffee. It delivers regulated control over temperature and pressure, assuring consistency with your espresso extraction. The Smart Grinder Pro that accompanies it gives you great control over grind and dose. 
Filter 
Brewing for 1: The Aeropress. 
This is the perfect tool for making a rich and intense cup of coffee. If you're only brewing for one or two people, this is a good choice for a quick, simple (easy to clean up after) and delicious cup of coffee. 
Check out our Brew guide for Aeropress
Brewing for 2-4.  The Espro Press.

If you favour a French press style of coffee, the Espro is our choice. It not only keeps your coffee insulated for hours after brewing, but the unique fine mesh filters create a cleaner cup of coffee and once plunged, stops the coffee from extracting further.
Check out our Brew guide for plunger
Brewing for 2-4. The Chemex
Brewing with this glass vessel is a beautiful way to start the morning. The Chemex typically produces coffee that is lighter in body than the V60. The 900ml or 6-cup size of Chemex is a good option for a family group. 
Check out our Brew Guide for Chemex
More from Montville Coffee: Check out our  Award Winning Coffee's
Get some coffee beans and choose your blend of Organic and Fairtrade Coffee.