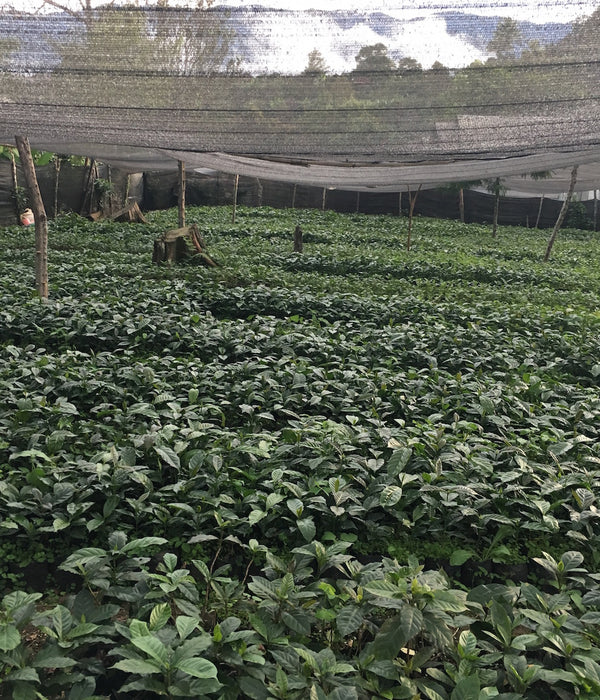 Journal
3 Reasons to Order a Fairtrade Organic Coffee Subscription
Believing we could change the world if we could sell more Fairtrade Organic coffee we optimistically entered a Business Accelerator program that ran from March through May 2017. I'm not sure why, but we weren't really prepared for the acceleration part, you know, that part when everything actually starts ramping up. Maybe we didn't really believe what we could achieve. Now, looking back on the year, we are quietly confident. In 2017 we proved to ourselves that we have a strong will, in 2018 we will harness that new capacity and, with your help we will make a difference in the lives of more coffee farmers.
"The difference between determination and stubbornness is that one comes from a strong will and the other from a strong won't." —Unknown   
Shop our Fairtrade Organic Coffee Subscriptions 
Why Fairtrade?
Because of price volatility and lack of food security tormenting coffee growers at Origin.
Small-scale farmers are at the mercy of the market. By coming together in a Fairtrade cooperative they have a voice, can demand a minimum price for their coffee, and collect premiums to invest back into their communities and into coffee quality.
What is the difference between Fairtrade and Fair Trade
Fairtrade is a global movement offering resistance to the failures of conventional trade by empowering small-scale farmers to contribute to the sustainable development of their communities. The farmers have income stability with the Fairtrade Minimum Price* and the communities are benefitting from the Fairtrade Premium* and becoming more resilient.
This Fairtrade framework gives us the confidence to build long-term relationships with ten coffee growing cooperatives across the globe. For example, the forty-four coffee growers who have improved water quality in Honduras, the Peruvian women who now control the quality of their coffee, and the growers who are sustaining and reforesting the coffee regions of Ethiopia.
So what's the problem?
The growers understand the benefits BUT market demand is not growing as quickly as the growing amount of certified FTO coffee. So, growers sell a large percentage of this high-quality specialty coffee into conventional markets without the benefit of earning the Fairtrade Premium.
Our big goal
We are determined to improve the lives of the families in the ten coffee-growing cooperatives we purchase from. We want these growers to sell ALL of their specialty coffee as certified Fairtrade Organic so they benefit from the Fairtrade Premium.
An Invitation to sign up for a Coffee Subscription
With your commitment comes the ability for us to forward plan. That means in 2018 more of the coffee crop will be sold as certified Fairtrade Organic coffee. We would love for you to come along on this journey with us because it is only together that we will get a step closer to our goal.
And the three reasons...
You won't ever run out of exceptional quality award-winning coffee at home or work.

You will be part of creating a more just global trade system.

You will get to know these humble, hardworking coffee growers as we learn about their challenges and explore solutions together.
Shop our 
Organic Coffee Subscription
*Fairtrade certified co-operatives can count on at least the Fairtrade Minimum Price of $3.08 per kg for arabica coffee sold on Fairtrade terms (66 cents more if organic). For 15 of the last 25 years, when the global price for arabica coffee has often fallen well below the Fairtrade Minimum Price, it has ensured farmers can earn enough to cover at least the basic costs of sustainable production. Source: Fairtrade UK
*The Fairtrade Premium is an amount that the Fairtrade registered roasters (that's us) pay on every kilo of coffee we purchase, it's about an extra 50 cents per kg to invest as they see fit – 25% of which is dedicated to improving productivity and quality. Source: Fairtrade UK
Shop our NEW! Fairtrade Organic Coffee Subscriptions