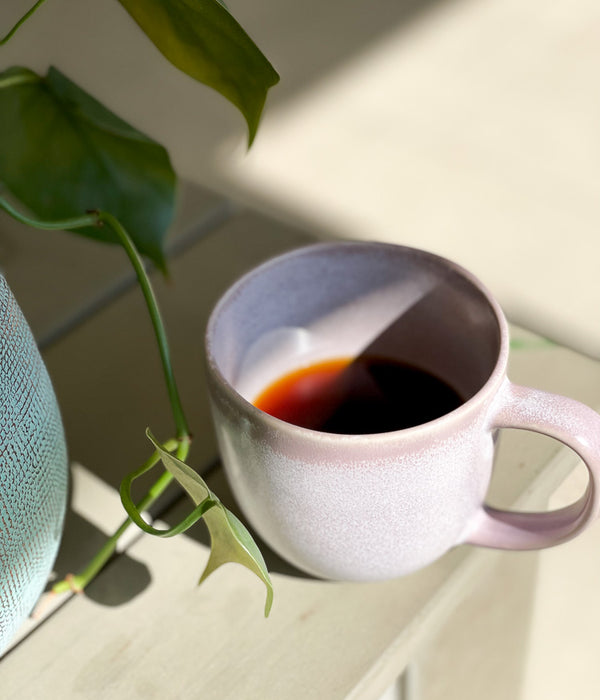 Journal
Brew the perfect Sunshine Coast Blend
The Montville Coffee team constantly enjoys examining our different blends and origin coffees in different lights. We particularly love thinking about our different beans through the lens of how each one tells a story. Obviously this is a little harder to do for our blends. But what we have realised is that the blends are very much loved by staff members who are intimately acquainted with them and have spent a great deal of time and energy making them perfect. 
Recently I asked Kevin (a Montville Coffee director and Sunshine Coast Blend lover) how he brews his favourite blend at home.
The Sunshine Coast Blend
The Sunshine Coast Blend is smooth and balanced. It promises to warm the senses and provide an ultimate escape for your coffee ritual every day. 
Flavours of buttery chocolate caramel and almond pair beautifully with a lightly sweet and nutty Coffee Walnut Streusel cake. 
Kevin recommends this brew recipe
Aeropress Inverted Method
Water temp: 92 degrees C

Brew water: 210ml

Coffee Dose: 12.5g

Coffee Grind: Filter consistency

Bloom: 40ml of water for 30sec

Brew: pour rest of water (170ml) and secure filter on top wait until 1 min 5 sec from start

Extract: invert Aeropress over coffee cup and press down consistently to complete extraction after 20 sec (total time 1 min 25 sec)
Enjoy!