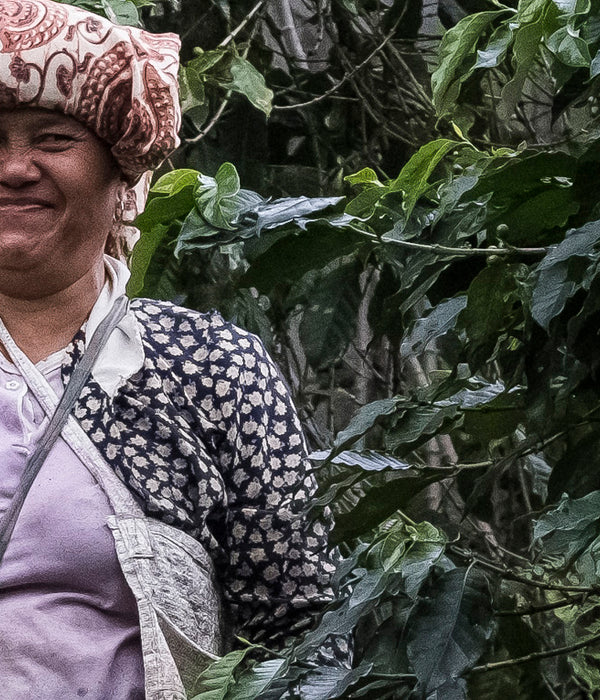 Journal
Montville Coffee Staff Discuss 'Why Fairtrade?'
As Fairtrade Fortnight came to a close last week, our staff took some time to reflect on what it means to us to be part of the Fairtrade movement. It is far too easy to get caught up in the day to day happenings of the workplace and the hard things around us. As employers and employees, it is valuable to connect to our guiding frameworks regularly. In connecting to the values that drive us, we can refocus on the ripple effect we all have when we make better choices.

In summary, Montville Coffee absolutely values how Fairtrade takes a community approach that enables greater access to education and healthcare, particularly for women and children. We also appreciate how the framework is built on relationships grounded in commitment and trust in a united goal that is beneficial to the communities of growers, the processors, the roasters and the consumers.

Read what we have to say...
Kevin 
From travelling with Fairtrade to visit coffee-growing communities in Papua New Guinea, it was very humbling to see the resilience required to cultivate the coffee and the significant challenges to process the coffee and transport it to market. The strong relational approach that Fairtrade takes to provide access to education and support for these communities has empowered them to take charge of their advancement, which has significantly increased the quality in the cup over the last two decades.

Sharon 
For me, Fairtrade ensures fair prices, living wages and community benefits for the workers who produce our coffee in developing countries.  As a shopper, I like to know that what I'm buying has been ethically sourced.
Lauren
I love knowing that we are part of a global movement working to make things better for those most at risk.
Sean 
The Fairtrade model of Third-Party independent auditors provides Montville Coffee and our customers with the confidence that every bag of roasted coffee sold has been sourced from a Grower and Cooperative that has been fairly paid for their harvested and processed coffee. Beyond this, our Growers are empowered by selling every sack of Fairtrade green beans to receive a Fairtrade premium. Fairtrade communities choose how to spend and invest these Premiums into their community where they deem most beneficial to advance their livelihoods and opportunities. Our lasting relationships with growers within our supply chain from across the globe go well beyond a seasonal transaction. Importantly, they are a committed and trusted trading relationship that provides an opportunity for Montville Coffee to enjoy a direct link and lasting legacy to how a community chooses to lead its own transformation that goes beyond the sale of each bag of coffee
Suzy 
Opportunities for women to access self determination, income and education.
Richard 
Fairtrade, for me, is all about families in coffee-growing regions being able to access the same services I take for granted - like healthcare and education.
Chloe 
I feel Fairtrade is important to give people opportunities and strengthen our industry.
Karen 
Fairtrade is important to me because women growers have more opportunities and are more likely to succeed through the support of a cooperative. One of the principles of Fairtrade is those entire communities progress together through forming grower's cooperatives.