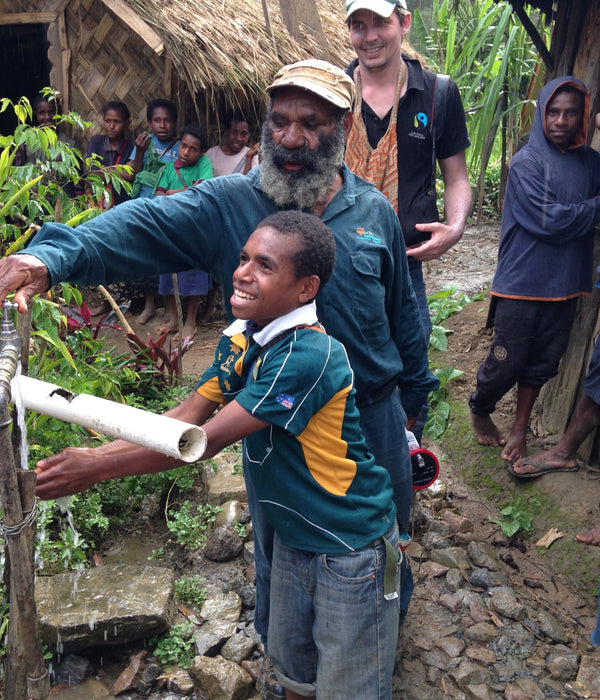 Journal
Is there a difference between Fairtrade vs Fair Trade Coffee?
Understand what you're buying, who you're buying it from and what you are voting for with your dollar. Being complacent with your purchase can mean the difference between supporting ethically minded businesses or companies that don't follow through with their marketing promises.
The confusion between "Fairtrade" and "Fair Trade" is still a frequently asked question. It's a valid query and one that can be made even more confusing with different products displaying the words in many different formats. There is a vast difference between the two and a clear reason why purchasing "Fairtrade" over "fair trade" is so beneficial. 
Be conscious when purchasing. When purchasing a Fairtrade product, you are supporting the fair pay and working conditions of farmers and communities in developing countries. When you vote with your dollar and purchase a product with the Fairtrade certification logo, you are guaranteeing that farmers will be paid fairly and that the additional Fairtrade Premium will be invested by the farmers in bettering their communities and businesses. The Fairtrade certification also demands that its Fairtrade standards are adhered to. This includes environmental protection standards, fair working conditions and basic worker's rights.
Buy single origin Sumatra Gayo Premium Coffee
Confusingly, "fair trade" is also used by some businesses in their marketing, alluding to the same regulations as Fairtrade. The difference is simple. Products sporting the "fair trade" slogan will not have the Fairtrade certification logo on the product that guarantees that the product has cleared every level of the Fairtrade certification process. This "fair trade" statement suggests that the producers of that item were paid fairly and in fair working conditions. While this statement could be true, it carries no certification logo that guarantees that it has been audited with the strict practise standards that are enforced under the Fairtrade International umbrella. 
But is this really all about paying a fair price? Fairtrade's purpose goes so much deeper than the paying of fair prices. By encouraging civic responsibility and leadership within these developing communities, Fairtrade is able to help establish democratic structures that benefit the workers, their families and the community. These structures include gender equality, peacebuilding, child labour protection and sustainable development practices. With the additional Fairtrade Premium, producers are empowered to be active participants and improve these structures within their own communities. 
Buy single origin Papua New Guinea Purosa Premium Coffee
Remembering to check for the Fairtrade certification when purchasing your next Fairtrade item can mean all the difference. Not only are you directly choosing to support the lives and welfare of the farmers, you are also consciously choosing to support ethically minded businesses as well as the certified Fairtrade standards that allow workers in developing countries to have higher working and living standards. Fairtrade certified businesses are committed to these conversations, and by building capacity at the grassroots, they are not only committing to paying a premium but to systematically supporting these developing communities. The global Fairtrade movement is a strong voice for social justice and it is a way that we can all participate in creating a more just economic system.
Seen in this photo, from left to right Montville Coffee's Columbia Santa Marta Premium, Sumatra Gaya Premium, and Peru Café Femino Premium
*Further Reading: Check out this article 3 Reasons to Order a Fairtrade Coffee Subscription