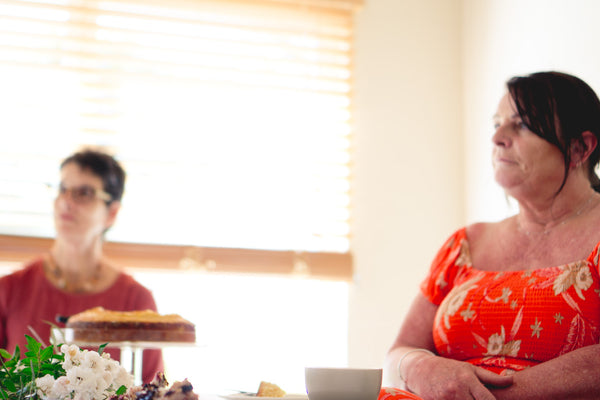 Journal
The Social Contract at Montville Coffee
Work can sustain us, give us a sense of identity, belonging and purpose. But it can also be dangerous, unhealthy, poorly paid, unpredictable, unstable and can make us feel trapped. With this in mind, today we started a dialogue at Montville Coffee about the 'Social Contract' in our workplace in recognition of World Health and Safety Day at Work on the 28th of April.

The term 'Social Contract' is rooted in theory that says people live together in society by an agreement that establishes moral and political rules of behaviour. A Harvard Business Review reports that great workplaces have explicit social contracts that ensure a culture of trust, encouragement, respect, accountability, and achievement.

In 2003, the International Labour Organization (ILO) began to observe World Health and Safety Day at work to stress the prevention of accidents and diseases. In 2019 the ILO carried out a Global Commission into The Future Of Work and focused on the idea of a social contract in workplaces. The commission acknowledged many emerging workplace risks, specifically the rise of psychosocial risks affecting mental health. The report also discusses new forces, like technological advances, that can improve work quality, remove gender gaps, inequality and expand choice. 

The ILO commission states that forging a new path is crucial and requires governments and employers' committed action. They need to reinvigorate the social contract that gives working people a just share of economic progress, respect for their rights and protection against risk in return for their continuing contribution to the economy. The ILO suggests social dialogue can play a crucial role in ensuring the relevance of this social contract. 
 


Suzy, Karen and Sharon - Dialogue over morning tea
 
Montville Coffee acknowledges the need for open and transparent dialogue and has actively worked to create an environment that encourages employees to invest in processes, speak up, take risks, focus on systems rather than blame and be growth-minded. In return, Montville Coffee works hard to cater to employees' changing needs while providing secure permanent work focused on learning.
In an open dialogue today, a small group reflected on the challenges and the growth we have experienced as a team and as individuals over a particularly challenging twelve months. 

We were all united by previous work experiences that negatively impacted our ability to voice our ideas.  We discussed the idea that our past experiences might continue to influence our ability to participate in decision making and workplace learning situations. 

We discussed how we are constantly learning about the differing needs we each have and how crucially important it is to find ways to meet those needs. We acknowledged that our potential to do this is linked to the diversity reflected in our leaders.

We realised that despite having a workplace culture steeped in open and transparent communication and focused on systems, we have no real procedure for providing feedback. We also realised we need to update our structures for reviewing individual contracts, particularly those of casual employees.

Montville Coffee co-founder Karen Barnett acknowledged 'that even after many years of trying to remove concepts of 'hierarchy', we still have no way of really knowing if employees 'feel' what we have been trying to achieve'. Company leaders acknowledge the need for a process that recognises everybody's agency. We agreed that our personalities play a part in the way we interact with the 'social contract', and there needs to be a way that ensures everyone has a way to voice their ideas and thoughts. 

As a result of our open dialogue, we will review parts of the employee handbook as a team. We will also be adding processes that address the need to embed reviews for employees and find a way to allow for meaningful, consistent feedback to company directors. We will also review our workplace wellness policy with the lens of creating a relevant and meaningful social contract and implement more ways all employees can contribute to the idea of a social contract.