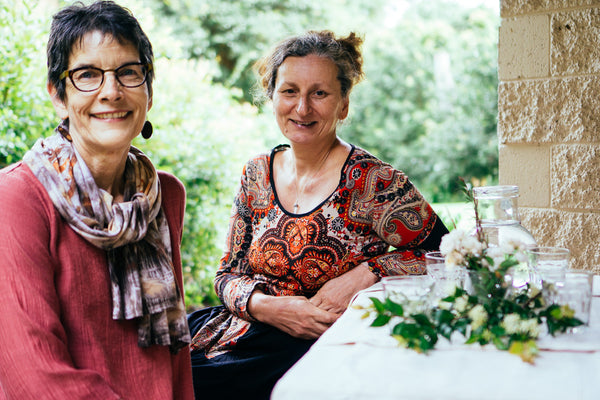 Journal
Celebrating Our Mothers
To celebrate the mothers at Montville Coffee we had a small but delightful Morning Tea and discussed the ups and downs over the last year. The pandemic has clearly affected all of our mothers and they have had to look for ways to stay positive in frustrating and tough situations. 
Suzy says she has found more solace than ever in her garden and her job and is enjoying talking to overseas family and friends a lot more regularly. She enjoyed having her boys at home at the start of the pandemic but now feels some sadness that their lives can't go on in the same way they expected them to. One can't go overseas as he had planned, and one is struggling to find enough work or receive usable help via Centrelink services. Suzy is concerned about the lack of opportunities for life experience for her children.  
Sharon has rejoiced in having another grandchild, and has another on the way! But she has really struggled not being able to see her daughters in the UK or meet her new granddaughter who lives in New Zealand. She feels very far away from them all. She finds pleasure in sending them gifts and loves to give. She found a way to send her daughters a 'Box of Hugs' online.
Karen is grateful she saw her children right before lockdown. They live in Canada and they all had to make a quick decision about 'where home would be' for the next few years'. Her children decided to stay in Canada and Karen returned home to Australia. Karen says the enforced distance has helped her let go a little, 'no matter what happens, I can't do anything'. She feels like she is part of a situation that many mothers are enduring, similarly to those who can't see their parents and go to funerals. Karen says she finds a lot of joy in her workplace and  her connection with her family has become stronger, they talk more regularly and this has brought joy. 
At Montville Coffee we absolutely believe in the power to effect positive change through relationships. Thank you to our Mothers who are nurturers, educators, mentors, friends, advocates, guides, facilitators and hug givers. We see all those ripples of goodness!