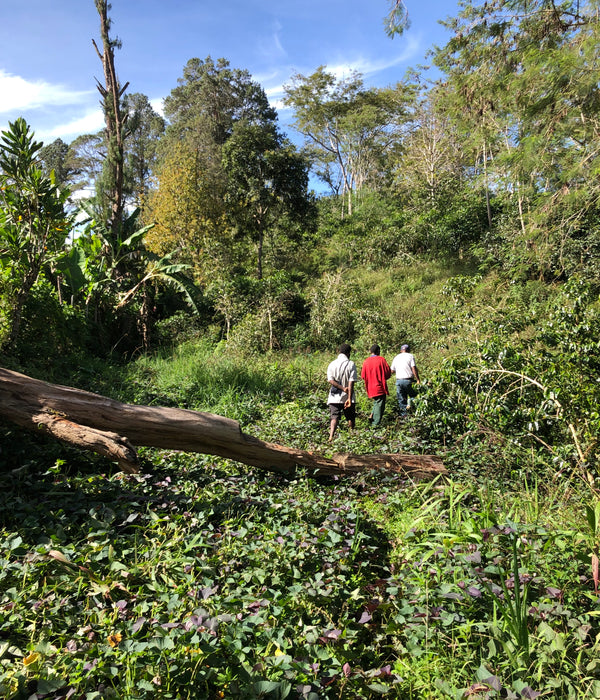 Journal
Our actions are our future
World Food Day 2021
On the 15th of October World Food Day ceremonies are set to take place all over the world. From marathons, hunger marches, exhibitions and cultural performances, to contests and concerts; 150 countries across the world are set to celebrate the day. The World Day Celebration calls for the transformation of agri-food systems to ensure that everyone, everywhere has access to enough, affordable, safe and nutritious food to lead active and healthy lives. 
Our lives depend on agri-food systems
An agri-food system is a complex term that may seem far from your reality, but do you know our lives depend on them? Every time you eat, you participate in them. The food we choose and the way we produce, prepare, cook and store it makes us an integral and active part of the way in which an agri-food system works.
A sustainable agri-food system is one in which a variety of sufficient, nutritious and safe foods is available at an affordable price to everyone, and nobody is hungry or suffers from any form of malnutrition. The shelves are stocked, but less food is wasted and the food supply chain is more resilient to shocks such as extreme weather or pandemics, all while limiting, rather than worsening, environmental degradation or climate change.  
Why care?
Agri-food systems employ 1 billion people worldwide, more than any other economic sector 

The food we produce, consume and waste exacts a heavy toll on our planet
Food production too often degrades or destroys natural habitats and contributes to species extinction
Inefficiency costs us trillions of dollars
Today's agri-food systems are exposing profound inequalities and injustices in our global society. Three billion people cannot afford healthy diets, while overweight and obesity continue to increase worldwide


What can we do?
We can influence what is produced by increasing our demand for sustainably produced nutritious foods and at the same time be more sustainable in our daily actions, first and foremost by reducing food loss and waste

Choosing to buy Fairtrade is a choice to support responsible companies, empower farmers and producers and a step towards transparent, fair and equitable systems for some of the most vulnerable people on the planet

We can spread the word and build awareness about the importance of a healthy and sustainable lifestyle

Governments can repurpose old policies and adopt new ones that foster sustainable production of affordable nutritious food and promote farmer participation

Policies can promote equality and learning, drive innovation, boost rural incomes, offer safety nets to smallholders and build climate resilience. They also need to consider the multiple linkages between food systems, education, health, energy, social protection and finance. 
Why we love FAN (Food & Agribusiness Network)

For many years, Montville Coffee has been nurtured by and contributed to a thriving agri-food system of growers, makers and producers who work here on the Sunshine Coast. The organisation that gives us shape and pulls us all together is FAN. Operating for five years, FAN aims to grow the industry by creating an ecosystem that supports collaboration, accelerates innovation and drives sustainable local and global trade. Backed by a strong community of supporters and partners including Regional Councils, Regional Development Australia, Queensland Government and the Australian Government, FAN's members are leading the way in showing how responding to challenges and opportunities together, accelerates growth and creates a stronger and more resilient local agri-food system and manufacturing industry.

Resources

https://foodagribusiness.org.au/about-fan/
https://www.fao.org/world-food-day/about/en/