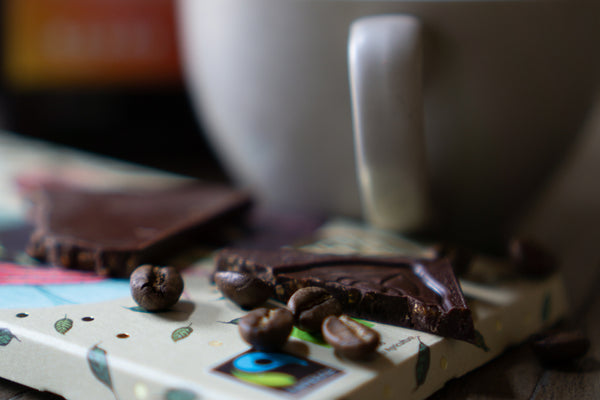 Journal
Easter. It means all sorts of things for different people.
Chocolate, family, camping, hot cross buns, chocolate, church, bilbies, egg hunts, a giant bunny, mini-vacations, a time of reflection, and more chocolate.

In many ways, it is all about the chocolate. Easter is the biggest chocolate shopping holiday of the year and the global chocolate market is undeniably huge ($150 billion huge!)
An estimated 50 million people worldwide depend on the sector for their livelihoods. However, many of the cocoa farmers and their families face a lifetime of living below the poverty line. At a macro level this looks like generational extreme poverty, which breeds child labour, gender inequality and deforestation. In that light, the future of cocoa production is grim and we know it's pretty tough to digest. 
 A solution
Fairtrade has been working for more than twenty-five years to help farmers get secure, stable prices that protect them from market crashes. This safeguard is called the Fairtrade Minimum Price which pays Fairtrade Cocoa farmers a minimum price, despite drops in the markets. Furthermore if the market price increases, they're able to keep the rewards. On top of the Minimum Price, the cooperative receive a Fairtrade Premium where members choose to invest in projects such as business and production, facilities for crop collection storage and transport, or processing. 
But..
Just 10 percent of the world's cocoa is sold on Fairtrade terms. 
Something to think about...
We have huge power as consumers.
According to the CSIRO, the average Australian consumes 32kg of chocolate every year and as our appetite continues to grow, Fairtrade is tirelessly working with key industry players to enable them to source large volumes of sustainable produced cocoa (more sales = more benefits for farmers). 
Look for the Fairtrade Mark when you are next buying chocolate. Choosing Fairtrade means you help to put the livelihoods of cocoa farmers at the heart of the matter. 
Check this out...
Because we think chocolate and coffee pair fantastically together, we have done the terribly hard work of putting together an Adults Easter Chocolate and Coffee Pairing Guide. This guide features some of our Certified Organic Fairtrade favourite brews and the fabulous Certified Organic Fairtrade chocolate from Bennetto. 
Check out our Pairing Guide
For more information about buying Fairtrade Chocolate in Australia, go here