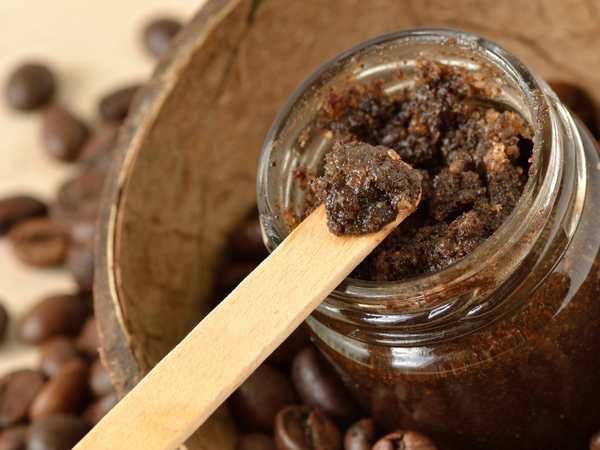 Journal
The ultimate beauty basket featuring natural oils and organic coffee
We are inspired by the many beauty and self-care products you can make at home with simple and organic products including natural oils and organic coffee grounds. Would your mum enjoy a homemade beauty basket? Or perhaps you would?
Check out these simple and luxurious ideas!
Homemade Coffee Body Scrub
Did you know coffee beans are pretty amazing on the external body. The grainy nature of coffee grinds also acts as a wonderful scrubbing agent. 
Ingredients
1/4 cup coconut oil
1/2 cup ground organic coffee beans
1/4 cup coconut sugar or brown sugar, or xylitol
1/4 cup coarse salt
1/2 tsp vanilla extract or a few drops of essential oil (optional)
Instructions
1. Mix all ingredients in a mixing bowl and whisk until well combined
2. Store in a mason jar or an air tight container
3. Use on face or body as often as desired
Stimulating Scalp Scrub
Massaging your scalp with coffee grounds feels great and can help remove buildup of hair products and dead skin cells. 
Ingredients
1/4 cup coconut oil or olive oil
1/2 cup ground organic coffee beans
Instructions
1. Mix oil and coffee grounds in bowl and store in mason jar or airtight container
2. Before washing hair, slowly massage mixture all over scalp
3. Rinse under warm water and proceed with washing
Coffee Candles
This is a great craft to make with children using old jars or takeaway coffee cups, leftover or new wax and fragrant coffee grounds. Get ready to make a delightful, coffee scented candle. 
You will need
Small paper coffee cup or recycled jars
1-2 tablespoons of coffee grounds per candle
Paper towel
1 cup wax per candle
Candle wick (Spotlight or have a go at making your own)
Scissors
Small saucepan
Small metal or glass mixing bowl
Instructions
1. For the base - add 1 cup of wax to a small metal or heat-safe glass bowl, and place over the top of a small saucepan filled halfway with water
2. Bring the water to a simmer and watch closely until wax has melted (about 5 minutes)
3. Position wick in the centre of the cup/jar and sprinkle a layer of dry coffee grounds at the base
4. Carefully pour half of the melted wax over the coffee grounds, reserving the rest of the wax for the top of the candle. Let the wax harden for 20 minutes
5. To create the second layer of the candle, sprinkle the cooled wax in the cup with another spoonful of coffee grounds. Rewarm the wax in the bowel over the saucepan, and top off the candle with the remaining wax
6. Let the candle cool for at least an hour, and then cut away the paper cup to reveal the finished candle. If needed, smooth the edges with a paper towel, and trim the end of the wick to fit the candle
7. Enjoy