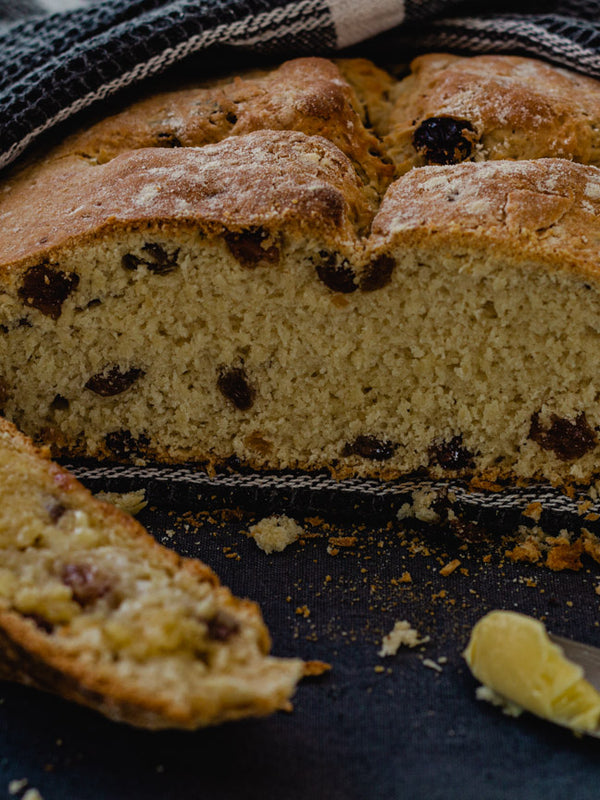 Morning Tea / Australian
Nana's Irish Soda Bread
I don't ever remember my Irish Nana making this bread, although the recipe came from her family, it was always Mum quickly making it for our school lunches and snacks.
When we were getting ready to go camping, Mum would prepare this soda bread to the point where all she would have to add was the milk. Bringing the mix with us in a little bag or container, she would add milk and bake it in our camp oven or sometimes as a damper, pressed flat so it would cook all the way through, and then spiral-wrapped around sticks and toasted in the campfire.
This recipe delivers a traditional dense and moist quick bread that requires no rising time and just a few simple ingredients to make. A vegan version is just as tasty.
Ingredients
["2 cups flour","4 teaspoons baking powder","2 Tablespoons sugar","1 teaspoon salt","60g cold butter (dairy or plant based) ","1/2 cup sultanas","1/2 cup currants","180ml milk","5 ml vinegar"]
The perfect coffee
This delicious coffee has such a clean and balanced cup it doesn't compete with the simple flavours of this Irish Soda Bread.