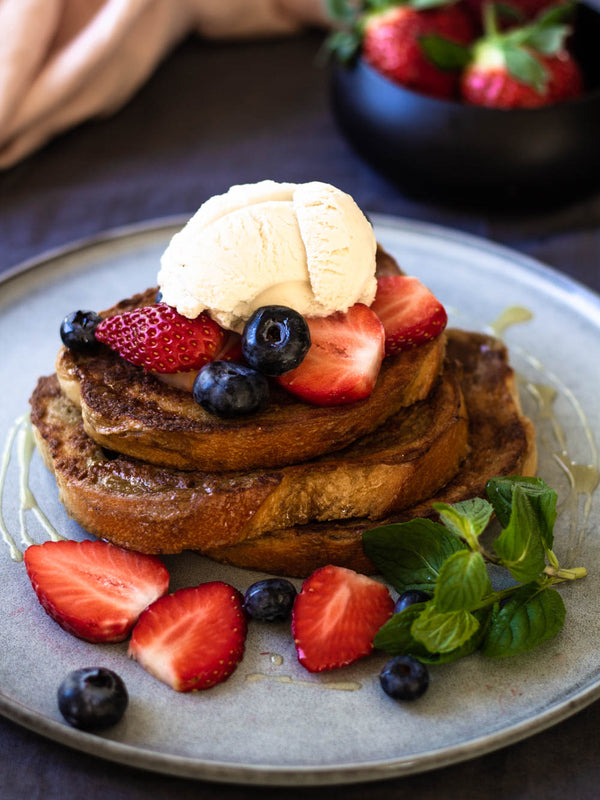 breakfast / Australian
Espresso French Toast with Fresh Berries
This espresso infused french toast is a popular weekend breakfast in Sean's house when they use up those last bits of bread before hitting the Sunday Noosa Farmer's Markets for a fresh loaf. 
Ingredients
["8 thick slices of stale good quality sourdough bread","6 eggs beaten","30 ml vanilla ","75 ml freshly brewed espresso","butter - enough to fry the bread","Fresh berries - for serving","Real Canadian Maple Syrup - for serving","Fresh mint leaves - for garnish"]
The perfect coffee
This is a rich dish so you will want to pair it with a bold coffee. We suggest brewing the coffee in a Moka Pot (stovetop espresso) or in a plunger.