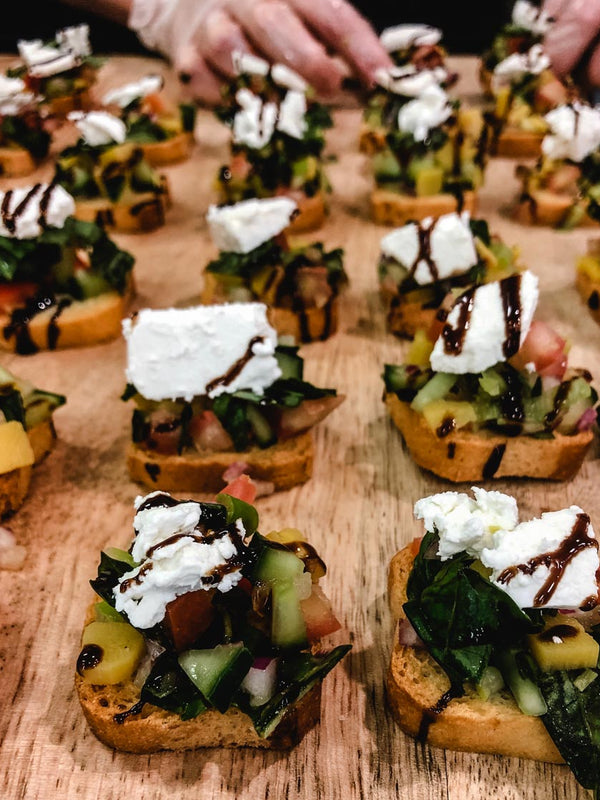 Appetisers / Australian
Coffee Citrus Balsamic Glaze
When we want to wow our guests, this bruschetta is one of our go to recipes bringing together locally grown Big Heart Bamboo Shoot Pickles, local feta cheese, and our show stopping Coffee Balsamic Glaze.
This yummy glaze goes perfectly on top of salads and appetisers. Store in the fridge for up to 3 weeks.

Big Heart Bamboo Gourmet Pickled Bamboo Shoots are packed in Apple Cider Vinegar, Ginger, Turmeric, Honey and Smoked Black Pepper. You can get them from their website. 
Ingredients
["125 ml brewed Montville Coffee","125 ml balsamic vinegar","40 ml honey","One strip of orange peel"]
The perfect coffee
This is a bright fruity coffee that pairs well with the bruschetta's feta cheese, pickled bamboo shoots and the balsamic glaze.