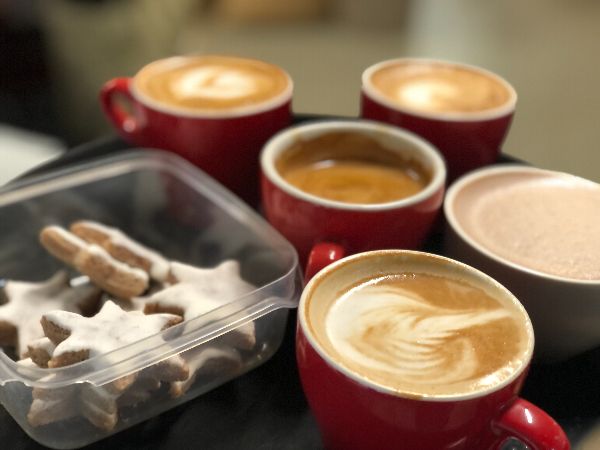 sweets / German
Cinnamon Stars
Here is an unusual recipe for delightful little treats made by Suzy, one of our team members, to share and pair with our morning coffee. These delightful morsels "dry" in a very slow oven.
Ingredients
["4 egg whites","Pinch of salt","300g pure icing sugar, sifted","2 tablespoons lemon juice","2 tablespoons ground cinnamon","350-400g ground almonds"]
The perfect coffee
The sweet clean cup doesn't overpower these light and simple cookies.