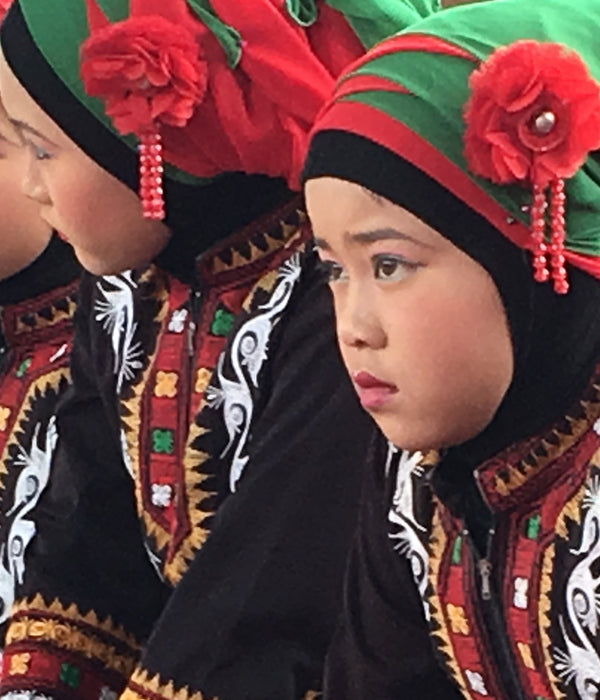 Journal
Education is such a privilege
International Day of Education January 24
This year marks the fourth International Day of Education. The value of education is always close to our hearts because we deeply believe in the power of choice but we acknowledge the choice to make better decisions is heavily rooted in education and knowledge. With a number of educators on our team, we really feel passionate about this topic and we acknowledge the following article delves into some deep ideas and heavy issues and we'd love you to hold onto the idea of collaboration and working together as you have a read through.
As our world continues to face gaping inequalities, a climate crisis, growing polarization and the devastating impact of the global pandemic, UNESCO reminds us that we have a generational choice: Continue on an unsustainable path or radically change course. UNESCO urges us to consider our relationships with each other, with nature as well as with the technology that permeates our lives.
Education is key to charting the course towards more justice and sustainability, but it is failing millions of children, youth and adults, increasing their exposure to poverty, violence and exploitation. The pandemic has exacerbated a pre-existing education crisis. Reliance on digital technology for learning has deepened exclusion and gender inequalities. Without remedial action, better support to teachers and increased financing, learning losses and school dropout will continue to rise, reversing progress towards all the Sustainable Development Goals and depriving youth of a future of dignity and opportunity.
A Global Report
Over the last two years, over a million people (including students) have taken part in a global consultation process that has informed a long-awaited flagship publication entitled
Reimagining our futures together: A new social contract for education
.
The publication calls for a major transformation in education to enhance our capacity to act together for a more sustainable and just future. The Report proposes answers to three fundamental questions:
1. What should we be doing?
2. What should we abandon?
3. What needs to be creatively reimagined?
We can only transform together, through solidarity and cooperation.
The global report reaffirms and expands the understanding of education as a human right, a public endeavour, and a common good. This calls for pedagogies of solidarity that treasure diversity and pluralism. It requires scientific and digital literacies to counter the spread of misinformation and divisiveness plaguing every society and to redefine our relationship with the planet, learning must empower students with the mindsets and competences to care for it through education for sustainable development.
Moving education to the epicentre of transformation and making it meaningful for every person involves a political and societal shift to strengthen the public functions of education as a shared endeavour. It calls for a broad movement encompassing governments, civil society, educators, students and youth to mobilize our collective intelligence and reimagine our futures together, building on acts of courage, creativity, care and resistance that each plant seeds of hope.
Objectives of the International Day of Education
Putting a new social contract in education in motion
Generate debate on the essential triggers of transformations to build more equitable and inclusive education systems that will accelerate progress towards SDG 4, taking on board findings of UNESCO's Futures of Education Report
Showcase transformations in action with the potential for scaling to advance digital inclusion, green competences and skills, and gender equality
Mobilize political will to address gaping inequalities in access and completion of education, in line with SDG4
Spotlight student voices on what changes and innovations they want to see to make their education more fit for purpose
Spotlight teachers' voices on the future of their profession, from integrating technology in their practice to orienting teaching and learning around new skills and mindsets for people and the planet
On International day of Education Montville Coffee Celebrates and Highlights:
Fairtrade's aim to educate workers to improve their skills, products and profit through both practical interventions and international policy reform
The Fairtrade Minimum Price acts as a safeguard against falling prices and enables producers to plan for their future and avoid a perpetuating cycle of poverty and inequality
The Fairtrade Premium, a fixed additional amount of money that provides producers with the capacity to invest in businesses, communities, schools and training facilities
The Fairtrade Standards, which ensure children below the age of 18 cannot undertake work that jeopardises their schooling
#EducationDay
#RightToEducation
@UNESCO
Resources
https://www.un.org/en/observances/education-day
https://en.unesco.org/sites/default/files/education-day-2022-cn-en.pdf