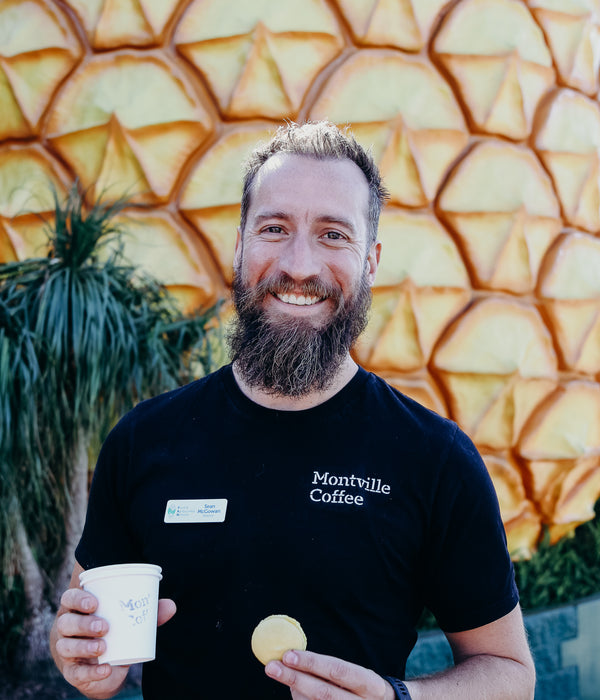 Journal
Turning Milk into Silk - Crafting the perfect cup of coffee.
Sean, our café specialist, held a 2-hour latte art workshop at our beautiful roastery, nestled in the hills of the Sunshine Coast hinterland. Sean had some passion running through his veins that day, maybe living out a long-lost dream of coaching a soccer team.

A few hours of slinging coffees was a great excuse to get the team together. We had four coffee machines lined up, four bags of coffee, and dedicated time to focus on progressing our latte skills further.

Sean got us together, to squeeze as much as he could out of us over the next few hours. He showed us the tricks of the trade when it comes to latte art, and then we went for it.

We are not your average run of the mill baristas. We all make coffee for the same reason, to use it as a social lubricant to bring people together and create moments of connection. We are a team that has come together from different backgrounds, and we too have connected in our own special ways over coffee.

So as Sean yelled CLOSER, CLOSER, CLOSER at us, while we over-filled our cups and poured coffee all over ourselves and all over the ground, I couldn't help wondering if other latte art workshops are conducted this way.

Check out our Aeropress competition here.
If you are interested in doing a Barista training course with us read more here.