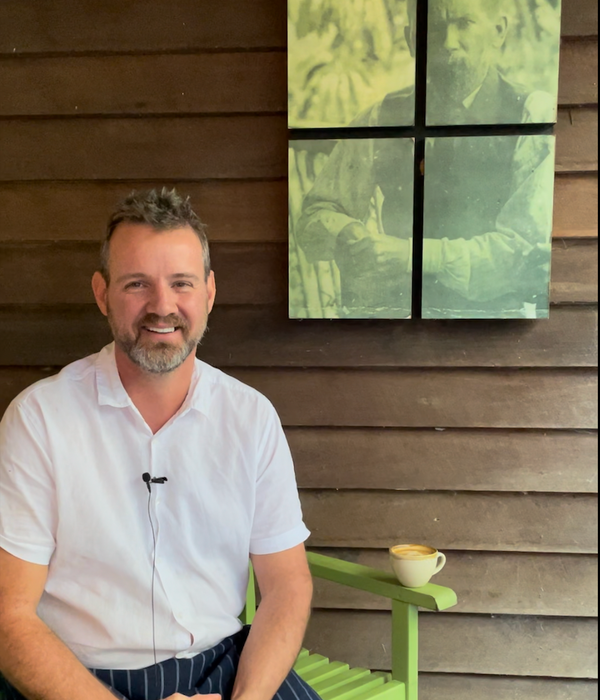 Journal
History Restored: Harry's on Buderim - Preserving the Legacy
Would it be such a stretch to suggest history was being made today, at Harry's on Buderim? 
Perhaps rather than 'history was made', it would be more fitting to describe it as history being prepared, plated, and served at the esteemed restaurant located at 11 Harry's Lane, Buderim. 
Harry's holds a special place in the hearts of its guests, and Montville Coffee takes pride in contributing to the overall experience with the Harry's team choosing to serve our award-winning Woodford Blend, which is made by the talented and charismatic team.
Positioned at the entrance of the breathtaking Buderim Forest Park, Harry's stands as a testament to the legacy left behind by a skilled craftsman who built his homestead over 140 years ago. The distinctive U-shaped design of this historic building, originally situated at 75 William St Buderim, was meticulously constructed by Harry Board. In 1880, with the same care and devotion evident in the dishes served at Harry's on Buderim today, Harry built his home with love and a deep connection to the surrounding land and the era it represented.
In a groundbreaking move in 1901, Harry opened his doors to weary travelers, becoming the first recognized guesthouse in Buderim and etching his name into history. The Simpson Family acquired the property in the mid-1920s, calling Harry's their home until the 1960s. Over the years, the property exchanged hands multiple times until it was generously donated to Maroochy Shire in 1990. It was then painstakingly relocated to its current location on the fringes of the magnificent Buderim Forest, where extensive renovations commenced to restore the home to its original grandeur. 
Truly, history had been restored!
However, history was not finished being made. In 1994, Harry's on Buderim, the renowned restaurant, opened its doors, marking another chapter in the remarkable journey of this iconic establishment. Since 2018, the torch has been passed to Stuart Bell, a two-hatted chef from Victoria, who now carries on Harry's legacy of hospitality within the walls of the original home, and its famous wide verandahs.
Interestingly, this led me to ponder the origin of the term 'restaurant.' I learnt that it derived from a French word meaning 'to restore oneself,' which, in turn, was connected to the concept of 'health food shops' in pre-revolutionary France. These establishments primarily served a single, locally inspired dish called Bouillon, a nourishing stock-like concoction consisting of meat, fish, or vegetables, similar to a broth or the now-trendy and nutrient-rich Bone Broth found in health food shops. The connection between Harry's homestead, which opened its doors in 1901 to offer weary travellers a place of respite, and Harry's on Buderim, the present-day restaurant where guests can truly restore themselves, is remarkable to me.
In a delightful twist, history repeated itself during my recent interview with Stuart Bell, as we discussed the significance of restful homesteads and rejuvenating restaurants, and, of course, the Bouillon connection. As we chatted, Stuart gestured toward a simmering pot to our left. 
You guessed it… Bouillon! History repeats itself, I thought. 
Now perched on the front porch, Stuart is at ease despite the scrutiny of being recorded as he sat with a coffee, beneath the watchful eyes of Harry Board. We embarked on a short interview, delving into the profound opportunities that Harry's on Buderim has provided Stuart. He expressed his immense fortune, having fallen in love with the building at first sight. His long-cherished dream of creating a destination restaurant on the Sunshine Coast in Queensland, renowned for its quality and consistency, has now become a reality. Stuart's ultimate goal is to ensure that visitors have an exceptional time and savour every delectable bite.
Stuart's dedication to sourcing local produce shines through as he passionately describes the importance of using as many regional ingredients as possible, such as Mooloolaba Prawns, Brisbane Quails, and an array of fruits and vegetables indigenous to the area. At Harry's on Buderim, they take great pride in crafting their own sauces, stocks, and purees, all while skillfully showcasing the rich flavours of the local bounty.
Harry's on Buderim will soon play host to events during The Curated Plate, where a tantalising 5-course degustation menu will be carefully curated to celebrate local farmers and their produce. With each dish, the focus will be on flavour combinations, textures, and, above all, allowing the exceptional local ingredients to shine.
Reflecting on his own place in history, Stuart remains dedicated to preserving and continuing the rich legacy of Harry's on Buderim. When asked if he feels the weight of history watching over him, Stuart humbly responds, "They are always looking over your shoulder, keeping you on track. We work hard to get it right, and be consistent. We love what we do, and we work hard to achieve that."
Before concluding our conversation, I couldn't resist asking Stuart to spill the beans on the Woodford Blend proudly served to guests at the restaurant, given Harry Board's deep roots as a coffee grower. With a warm smile Stuart replied, "It's really good… I have about five cups a day!"
With a fully booked dinner service fast approaching now, history's timeless allure seems palpable. 
Feeling a touch fatigued myself, I find myself hesitant to embark on the journey home. If only there was a place where I could enjoy a comforting bowl of Bouillon before resting my head.