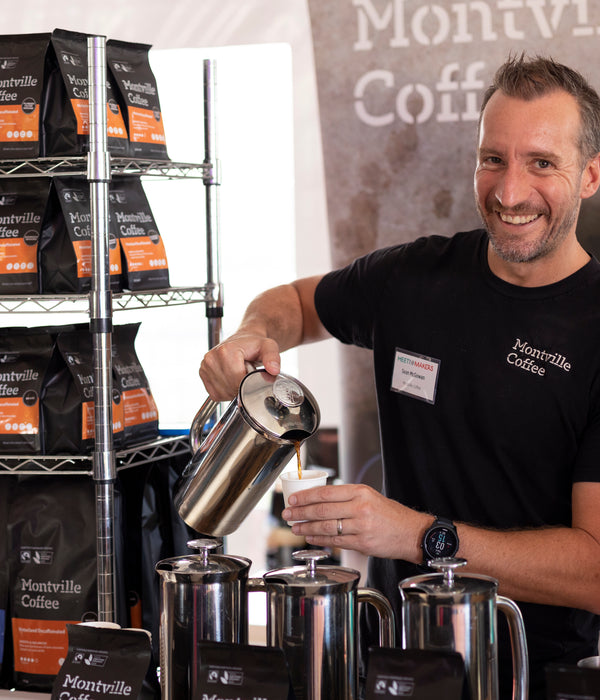 Journal
May we introduce: 'the Makers'?
Meet the Makers (MTM) is an annual trade show hosted by the Food and Agribusiness Network (FAN). FAN, which consists of over 300 members, recognised the challenges faced by manufacturers and producers in this region when it comes to meeting buyers and expanding their reach.
The time, cost, and effectiveness of one-on-one introductions and business-to-business interactions were proving to be costly and frustrating. So FAN took on the challenge of creating a signature event right here on the Sunshine Coast that would attract quality buyers from the local, regional, and interstate markets knowing that it had the 'secret sauce' to make it happen. With its skilled workforce, access to world-class producers, and captivating storytellers within its membership, FAN had the ingredients for success.
This year the moment arrived at 2pm on May 2nd. The stage was set, the star performers were ready, and tickets sold. The Ferris Wheel at Aussie World loomed over the grand purpose-built tent, hosting over 100 of the region's finest producers and manufacturers.
Roz White, from the White's IGA Group, a beloved supporter of Montville Coffee, officially opened Meet the Maker 2023, and the tent buzzed with activity. We filled the room with the aroma of freshly brewed coffee. To our right, buffalo sausages sizzled, to the left camels milk was sipped, and across the room local cheeses were sliced. The buyers and producers couldn't contain their excitement.
This was a big day, a good day. Meet the Maker wasn't just about introducing products; it was about allowing the makers to introduce themselves. It posed the question: what's more important, 'who you do business with' or 'what you do business with'?
Montville Coffee embraced both aspects, celebrating their craft and sharing stories about their growers, roasting processes, range, distribution methods, and new product innovations. But beyond making sales, trade shows often offer valuable lessons.
When makers and buyers meet, magic happens. By asking quality questions and listening attentively, makers can learn valuable insights that supercharge their business. Buyers offer expert views on market trends, pricing, packaging, marketing hooks, and nutritional communication. They can even provide introductions to other prospective buyers tailored to specific needs.
These interactions go beyond taste preferences. They build expertise, trust, and rapport, fostering strong and long-lasting relationships. All of this took place under a humble tent canopy, in an unusual theme park turned into a space of indulgence and connections that can reshape the way we do business.
FAN proudly declared, 'Challenge completed!' as the night came to a close. Reflecting on the event, we loaded the van, knowing that our range of coffees would soon be available in a series of new local independent IGA stores. This means more access for consumers to choose Fairtrade Organic Coffee for their home coffee needs, and that felt good.
Such an important event is MTM, where makers' businesses grow with the help of buyers, and buyers' businesses grow with the help of makers. FAN exists for its makers and hosts the buyers. We are inherently dependent on each other, forming a symbiotic relationship.
Going forward, Montville Coffee is excited to introduce a new local food hero to you each month, so you too have the opportunity to Meet the Makers.
Stay connected with us on social media to experience their inspiring stories and find out where you can purchase their products full of provenance.