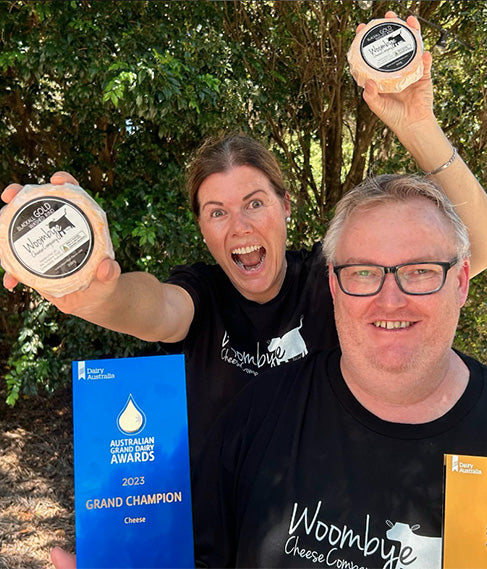 Journal
Meet the Maker: Award-Winning Woombye Cheese
Presenting Australian Grand Dairy Awards 2023 - Grand Champion Cheese winner from the Sunshine Coast Hinterland: Woombye Cheese with their Blackall Gold Wash Rind.
What an incredible achievement, with a score of 19.5 out of 20! That is called 'punching well above your weight' for a small local dairy from Queensland. As part of our 'Meet the Maker' series we had the absolute pleasure of visiting the Woombye Cheese Dairy and interviewing its charismatic new owner Beth O'Leary who shared with us her passion for artisan cheese making in Australia and their journey so far.
Enjoy the interview and at the end there is a simple but delicious french inspired breakfast recipe best enjoyed with a moorish cup of our Fredrick blend… oooh lala.