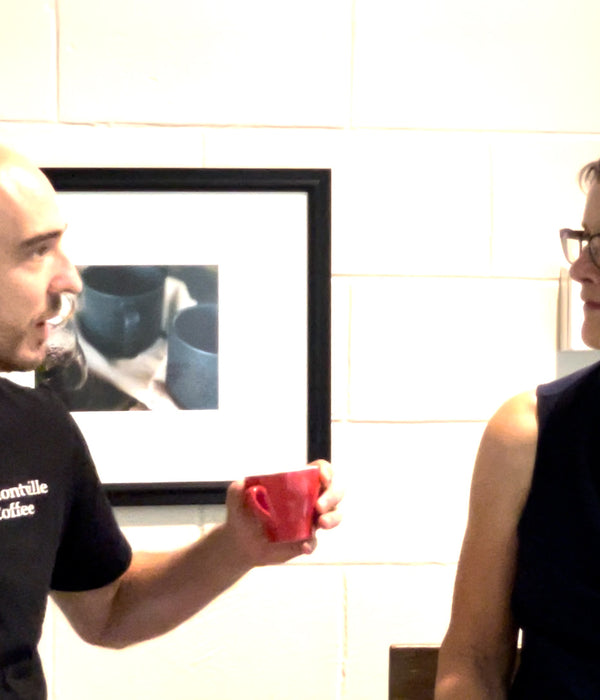 Journal
International Women's Day in 2022
To prepare for International Women's Day 2022 we spent some time reflecting on diversity for sustainability with Karen and Kevin, directors of Montville Coffee.
Women do amazing work at Montville Coffee. They have long broken the gendered roles in the manufacturing industry, they hold positions of leadership, and they work hard to empower everyone in our team. But we acknowledge that this isn't always easy. The equality and strength we see in our team is the result of an overt consciousness to hire for diversity and a significant investment in capacity building that has taken time.
As we look to the future we focus on the model of 'em'powerment rather than 'power over'. This model benefits our whole team and enables us to raise every staff member up: to be invested, engaged, and thriving in our workplace.
We have created three short videos to reflect on where we've come from and where we are headed. We think about the challenges we have faced, and we look to the future with the lens of today's theme 'Changing Climates: Equality Today for a Sustainable Tomorrow'.
International Women's Day – Part 1
On International Women's Day we reflect on the diversity in our workplace
We reflect on how far we have come over the last few decades, and analyse - do we really have diversity in our workplace?
International Women's Day – Part 2
A shift to an 'em'power model and away from 'power over' model
We reflect on how challenging it was to move away from the striated structure of the manufacturing industry.
International Women's Day – Part 3
Women In Leadership
This is a deeper dive into our support for Fairtrade and their mission to empower and build capacity in women. We also discuss the need for both women and men to be at the table making decisions when it comes to climate change. And we talk about our experience using Fairtrade simulations in highschools and how easily we still fall in to stereotypical gender roles.