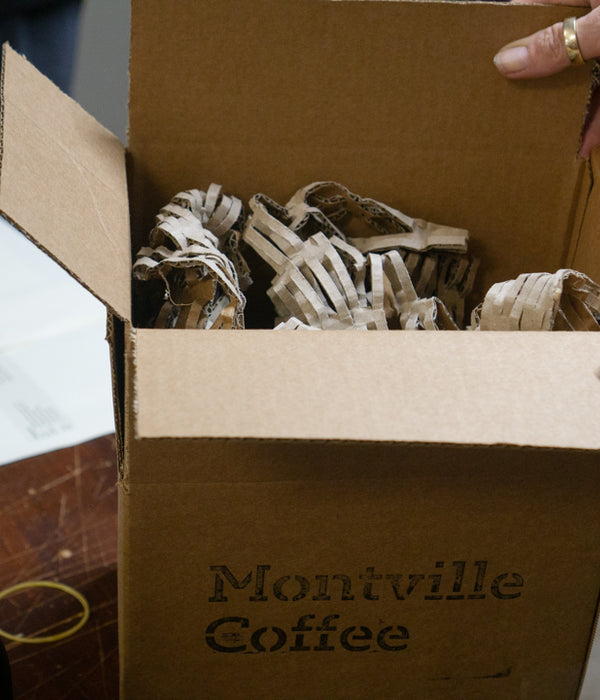 Journal
Bringing Back The Trust: Business Transparency
This month a whole range of businesses invited people to step behind the scenes to see that the B Corp logo isn't just for show. B Corp Month is a time to amplify the imperative for this kind of business and to lift up the work that B Corps do to tackle injustice and inequality and bring positive impact to people and the planet. 
B Corp businesses want to reveal how business can be a force for good and how this new way of doing business is changing the world. 
This month, Montville Coffee has spent some time highlighting our successes within the B Corp framework and reflecting on the challenges we face and how we are working on them. 
Here are some areas we are really celebrating:

Our Workers
All employees receive a share of profits through a profit share model

All employees are offered cross-skill training for career advancement or transition

All employees have access to business financials through an open book management framework

Montville Coffee is majority-owned by women

Over 50% of our workers identify as women

Over 30% of our workers are under the age of 24 or over the age 50  

Our Customers
We offer product/service guarantees, warranties and protection policies

We offer third party certification that guarantees our product is Fairtrade and Certified Organic 

We provide customer service feedback or complaint mechanisms

We have policies in place for ethical marketing, advertising and customer engagement
Our Supply Chain
We have a policy that gives preferences to suppliers with ownership from underrepresented populations

We have formal targets to make a specific percentage of purchases from suppliers with diverse ownership

We have a formal program to purchase and provide support to suppliers with diverse ownership

We have third party certifications from Fairtrade, NAASA (National Association for Sustainable Agriculture Australia), and B Corp
Civic Engagement
We provide ongoing sponsorship to local community events: Sconetime, Barung Landcare

We donate our services, time and expertise to: Sconetime, Food and Agribusiness Network, local schools, Baha'i community, The Institute for Studies in Global Prosperity, other community speaking engagements and interviews with stakeholders

Environment
Our product is manufactured in a way to significantly reduce environmental impacts compared to typical practices for our industry

Our product is manufactured using renewable energy

Our roastery works to conserve resources, via energy, water and material auditing and efficiency frameworks

Our retail packaging is recyclable and our cafe packaging is compostable
In the coming year we will be focusing on:
Moving towards carbon neutral certification

Continuing our efforts to offer cross-skill training to our team and empower them to make independent decisions in line with the business vision and mission and values 

Continuing focus on business growth: this enables us to create bigger change by purchasing larger portions of Fairtrade coffee
We would love you to get in touch if you have any questions or queries or thoughts!