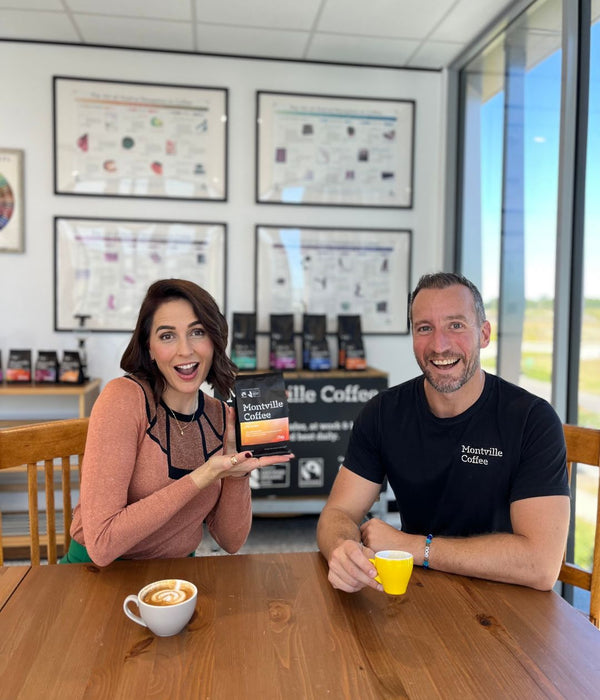 Journal
Build Your Dream Blend as featured on Channel 7s Weekender
Enjoy your morning coffee ritual? Well, here at Montville Coffee we are offering masterclasses to make your very own Fairtrade Organic certified blend – that's completely personalised to your taste and preferences.
Sean, our best coffee slurper, as featured on the Weekender program will be running these masterclasses throughout The Curated Plate at our new location in Baringa - Sunshine Coast – he will talk through the entire process… from concept to cup. You'll even take home a bag of your very own blend!
Workshops are available on:
Friday July 28th 9.30-11.30am
Friday August 4th 9.30-11.30am
To book tickets visit The Curated Plate website: https://thecuratedplate.com.au/event/17935597-a/design-your-dream-coffee-blend
PROMOTION ANNOUNCEMENT
The Montville Coffee team has given Weekender presenter Alana Lowes' Curator Blend the seal of approval – and to celebrate this episode and The Curated Plate, we're running a special promotion for WEEKENDER viewers from 5.30pm Sunday June 18 until Sunday June 25th.
Just visit our website https://montvillecoffee.com.au/products/the-curator and purchase your freshly roasted bag of 'Alana's Curator Blend' to be delivered directly to your home and you will receive a complimentary 250g bag of our award-winning Sunshine Coast blend too!