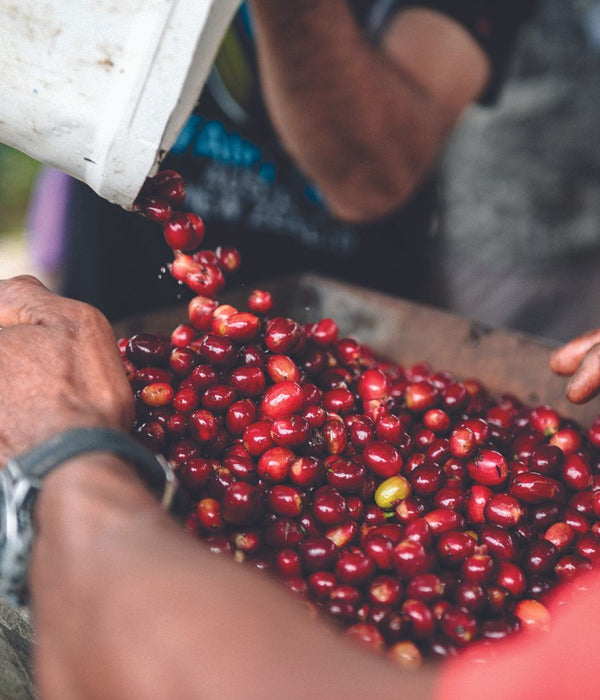 Journal
Fairtrade Minimum Price increase - is this something to celebrate?
At Montville Coffee, we are committed to roasting exceptional coffees that not only taste great but also contribute to the well-being of farmers and communities worldwide. The recent discussions surrounding price increases in today's economic climate can be a sensitive topic, considering the financial challenges faced by many. However, it is crucial to understand the wider implications of such changes and their potential to create a more sustainable future.
In response to the significant cost increase impacts on farmers globally, Fairtrade undertook a comprehensive analysis of production costs and engaged in consultations with various stakeholders, including farmers, exporters, importers, and coffee roasters. These consultations involved 540 participants, with farmers constituting 86 percent of the participants.
Based on the findings, the Fairtrade Standards Committee, comprising both producers and commercial representatives, made the decision to increase the Fairtrade Minimum Price and Organic differentials for coffee. As of August 1st, 2023, the changes will be as follows:
The Fairtrade Minimum Price will increase to US$1.80 per pound, a 29 percent increase from US$1.40.

The Organic Certified Premium will increase to US$0.40 per pound, a 33 percent increase from US$0.30.

The Fairtrade Premium, which cooperatives utilise to invest in their businesses and communities, will remain stable at US$0.20 per pound.
Undoubtedly, these price increases will have a significant impact throughout the coffee supply chain. However, for the farmers and their communities, these changes will bring about positive outcomes by providing greater financial security and confidence in their coffee-growing endeavours.
As coffee roasters, we believe in ensuring a fair price for farmers, and this commitment ultimately benefits you, the consumer. While it means that we all need to pay more for our coffee, it ensures a fairer and more sustainable supply chain that can thrive in the long term.
In contrast, during the period from 2017 to 2020, when Fairtrade coffee farmers were earning at least the minimum US$1.40 per pound, coffee farmers not part of the Fairtrade system, faced a commodity market that plummeted as low as US$0.90 per pound. At such price levels, farmers struggled to cover even the basic cost of harvesting, leading to concerns about the future of coffee farming for them and their families.
At Montville Coffee, we strive to adopt a balanced and long-term approach. We firmly believe that:
The price you pay should reflect the quality of the coffee experience we deliver.

The costs associated with third-party certifications, which contribute to a sustainable business, should be considered as normal operational expenses.

In return, this strengthens the trust and relationship with our customers, who continue to enjoy our coffees and serve as our most ardent advocates.
The recent Fairtrade Minimum Price increase is a significant step toward creating a more sustainable future for coffee farming communities. By supporting fair prices for farmers, we can foster a resilient supply chain and ensure the availability of high-quality coffee for years to come. Together, we can make a positive impact on the lives of farmers and contribute to a more sustainable coffee industry.