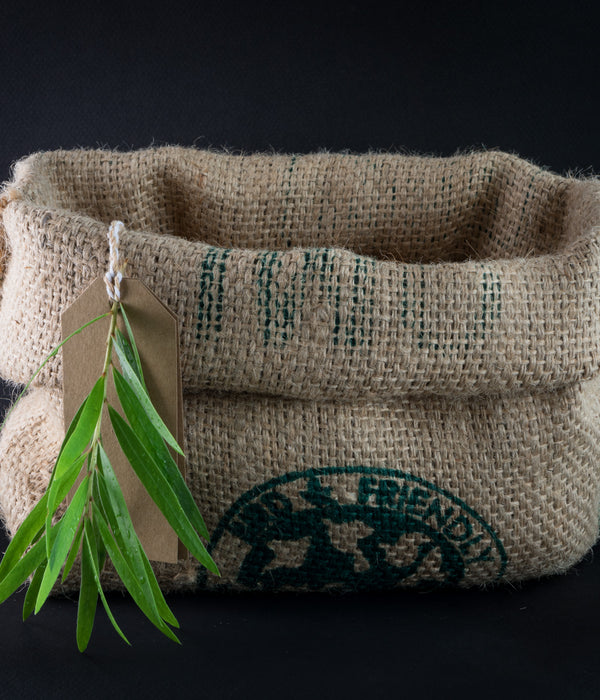 Journal
A great guide to gift giving for coffee lovers
We have a range of gifts for the newbie to coffee, or just a newbie to Montville Coffee. If you want to open up the world of Certified organic and Fairtrade coffee for your family and friends, treat them to one of our gift hampers. 
For crowd pleasing flavour, the well balanced Sunshine Coast Blend is a fantastic place to start. Paired with a classy 12oz glass coffee cup with a cork band. This simple hamper is great for friends and colleagues. Take a look at GIFT HAMPER #1 here. 
Choose this one of a kind gift for someone who gets joy out of making the perfect cup of coffee when on the road. We have tucked 250g of coffee, a fully tempered glass KeepCup and a Hario V60 Dripper with a box of paper filter into this gift box. Take a look at GIFT HAMPER #2 here. 
This gift pack is for the coffee lover who is passionate about grinding fresh beans and maybe wishes to take their beans and grinder with them where ever their day takes them. We have tucked 2 of our favourite coffees, a hand grinder and an Aeropress coffee maker into a box. We can hand-write a card for you - just let us know in the comments section at checkout. You can purchase GIFT HAMPER #3 here. 
If you know your friend well enough to not choose a gift for them. Then get them what they really want, a gift card. 
If you want to give the gift that keeps on giving, a coffee subscription is a gift that your family and friends will love. They will receive a regular treat of freshly roasted Fairtrade Organic coffee on their doorstep.