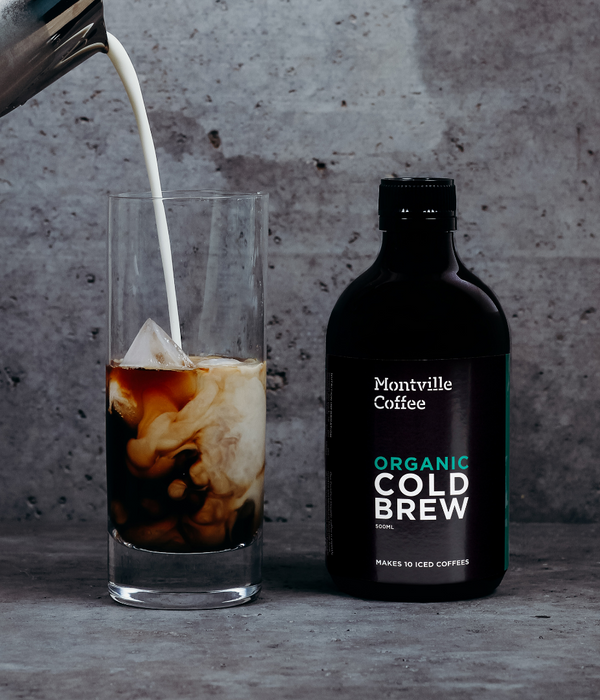 Journal
What we will be drinking this summer
If you haven't tried our Organic and Fairtrade Cold Brew, this is the time. 
If you want to learn why you should add this to your summer drink list, keep reading. 
Balmy summer afternoons enjoying a chilled cold pressed coffee is what this summer is all about. This pure organic coffee is slowly brewed in filtered water creating a smoothness like no other and a naturally sweet flavour.
Having a bottle of cold brew at home just makes sense. 
You can create the drink that you're after, every time. A long black iced coffee, a latte with your favourite milk, add sparkling water for a sparkling iced long black, dirty chai, and the list goes on. 
If you're used to paying $6-8 for an iced latte at a café, you'll be pleased to know our café quality coffee is only cost $1.50 AND it's Certified Organic.
If you want to learn more about why organics is so important in coffee. Read our blog post here, where we talk all about coffee production and being Certified organic and what it means for this planet and our people. 
Don't forget our delicious Caffeine Free Cold Brew. Believe us when we say it tastes just as good as the Original full strength brew. Don't believe us? Try for yourself here.