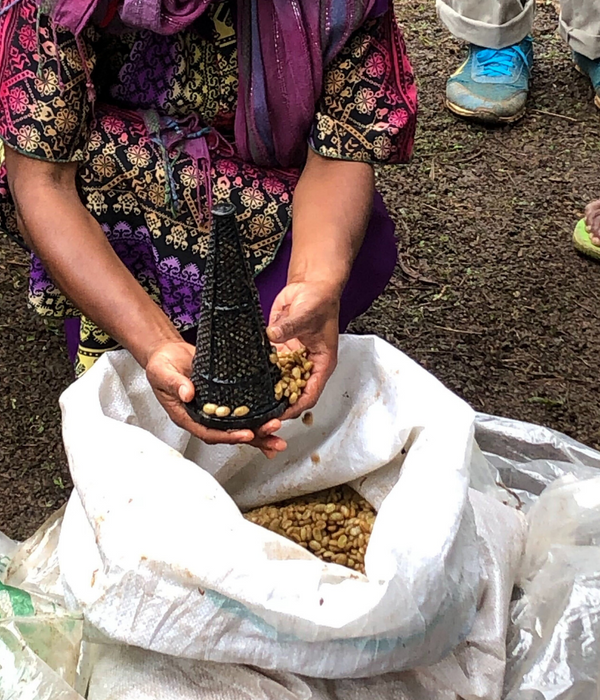 Journal
Open Science, leaving no one behind
The UN World Science Day for Peace and Development is an International Day devoted to bringing global attention to how scientific cooperation contributes not only to scientific knowledge but to peace.
"The biggest change between our visit to Papua New Guinea 5 years ago and now was seeing women coffee growers using science and technology."
- Karen Barnett, co-founder
This idea has me thinking about how Montville Coffee, through our partnership with Fairtrade, is advancing Peace and Development by working systematically at the grassroots to improve farming practices, coffee quality and economic and social stability in developing countries. 
In June, Montville Coffee was back in Papua New Guinea visiting growers and participating in scientific agronomy workshops arranged by Fairtrade and led by well-known coffee researcher Hernando Tapasco from the Coffee Quality Institute.
It was very exciting for us to witness the full-hearted participation of women growers who made up a full 1/3 of the participants. Although most of the coffee growers in PNG are women, they do not always have access to the spaces where learning takes place or where scientific data and insights are shared.
One of my core beliefs is that because access to the best science currently available is so important to human health and the well being of the people and the planet, it must be accessible to all people. These coffee growers can now collaborate with other coffee growers and scientists across the world who are needing to adapt to changing growing conditions as well as pests and diseases that are the result of our changing climate. 
"…because science today is the beneficiary of the human intellect which has been seeking, exploring and inventing for centuries and millennia, it belongs to all humankind, it is a common good whose fruits must be of benefit to all."
— Audrey Azoulay, Director-General of UNESCO