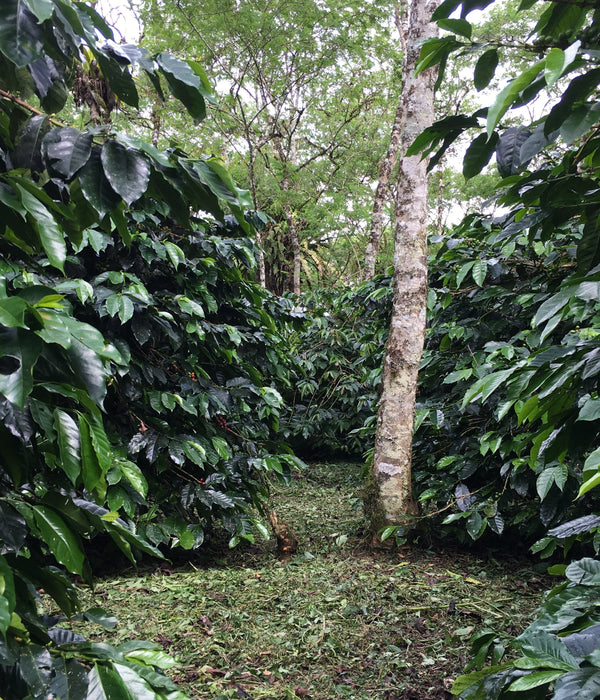 Journal
Interview with a Sumatran Fairtrade compliance support officer
Below we are speaking to an inspiring woman who works with Fairtrade to support many coffee farm cooperatives across Sumatra. She tells us about everyday life, how the pandemic has affected Sumatra, and what motivates her work. 
Who are we speaking with?

Wardah from Aceh in Western end of Sumatra Island.

What's your current life's work?

I am working for Fairtrade International supporting 23 Fairtrade certified coffee cooperatives who are producing coffee in the Gayo highlands, Sumatra Island. I support them by helping them to understand and comply with the standard requirements. They get audited each year by an interdependent third-party auditor and I prepare them for the process year-round and leading up to the audit.

Can you tell me how Sumatra has been impacted during this pandemic?

The worst affected area is Medan, the next province to our producers area. Medan is the hotspot for COVID-19 in Sumatra, while our producers are in Aceh Province. Here in Aceh the test rates are very low and also lack public health education. Therefore, it is hard for people to understand what is happening. Also, many cultural barriers make it difficult.

Tell me a little bit about what it's like living and working in Aceh as a woman?

It's very common, however it varies between different tribes throughout Sumatra. Many women in Aceh, for a long time have been very independent and have no cultural restriction. Education for women is something that is very well accepted for girls. This is the reason why there are many cooperatives run by women or employ many women. Many parents are very aware how important education is. Aceh has a number of well-known national female heros whom the girls look up to. We have also had several queens.

Which United Nations sustainable development goals motivates you personally and in your work?

Poverty, education, and zero hunger. It's been my career commitment to work towards these UN goals in one way or another. The first thing I make sure of in everything that I do, is contribute to reducing poverty and increasing education. I stand for this as it is non-negotiable for the future. This is my biggest drive. I work for and with the community alongside Fairtrade.
I Studied BSc in Agriculture in Aceh, then I pursued a Masters's degree in Rural Development and Ph.D. in Social Development which I obtained in the UK. I studied with the full intention to go back to rural areas and help. This is because I once experienced poverty. To experience this firsthand and survive creates a passion like no other. Luckily my parents encouraged me to study, and study is one of the ways out of poverty. I share this view and experience to other families when I am in the village, to encourage parents to send the children to school.

What is the common way to drink coffee in Sumatra?

When I am outside of my home- town I prefer black coffee or with milk, but when I am in my home village, I drink it with sugar. Many people drink coffee in Sumatra, and they have for a long time and it is part of our culture. However, now the environment of how we drink coffee is changing. Usually, men spend more time in the coffee shop. Now we see youth, students and women all enjoying coffee shops as a social place to connect.