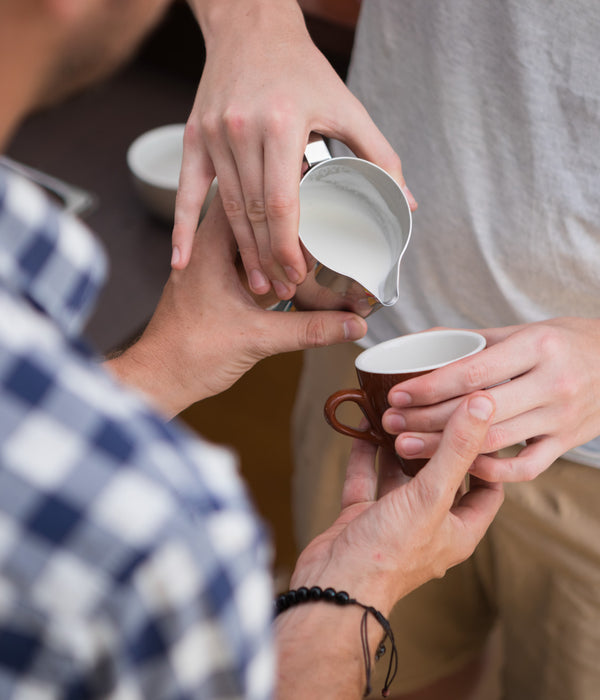 Journal
Coffee Business, Equal Rights & Zero Discrimination Day
March 1st of each year marks a day of embracing diversity, inclusion and equal rights without discrimination. Zero discrimination is part of our foundation for building strong relationships with our employees. Building tolerance and celebrating diversity at Montville Coffee is essential to every aspect of our company and it has been the secret ingredient to our efforts to roast award-winning beans.
We have a close-knit team at Montville Coffee; one that is filled with passionate, skilled, hard-working people. Developing a culture of inclusion and openness within our business has been integral to creating the strong relationships we have at Montville Coffee. Understanding that every individual has their own set of strengths and struggles that they bring to their working environment, helped us to build a framework that we now use to empower everyone that works with us. 
Discrimination can manifest itself in so many different ways. Either in negligence or forgetting to show respect or compassion when needed. It may sound rudimentary, but making sure our colleagues really understand what our business stands for and therefore value how they contribute to it, has made for an empowering working environment. When you understand the "why" behind what you're doing, it's much easier to see how you can use your personal strengths and abilities to contribute to the business. 
One of the ways we create an inclusive and open conversation is by having guiding principles that we hold at the core of our business. We are then able to consult back and forth on these principles when discussing new endeavours or business ideas. Truthfulness is one of them. If at the core of our conversation, everything is truthful and honest, we can easily move forward with open and encouraging conversation. Idealism is a fantastic core value to have as it allows you to see the capacity of everyone you work with. It empowers you to have a growth mindset, to be optimistic and to be focused on what is possible. Justice is a core principle that we come back to frequently. It has allowed us to create fairness in our workplace. Enabling ourselves to see not just through our own eyes, but through the eyes of others has created a culture where we don't have backbiting or gossiping. It creates responsibility in each individual for the wellbeing of the team. 
Creating a decision making framework based on these principles enables everyone to work autonomously, pursuing things that contribute to the business and that interest and challenge them individually. By developing this framework, we have intentionally created a language and culture for our workplace. One that creatures trust, creates safety and a working environment that is building everyone's capacity for learning and growth... ultimately it results in consistently great coffee beans roasted in happy and safe environments. 
Check out one of the fruits of our labour! Our Golden Bean award-winning Fredrick Premium Blend 
*Zero Discrimination Day is an annual day celebrated by the UN and other international organisations. The day aims to promote equality before the law and in practice throughout all of the member countries of the UN. You can read the Official UN Press Release here
More From Our Blogs: Check out the First Women's Fairtrade Cooperative in Asia