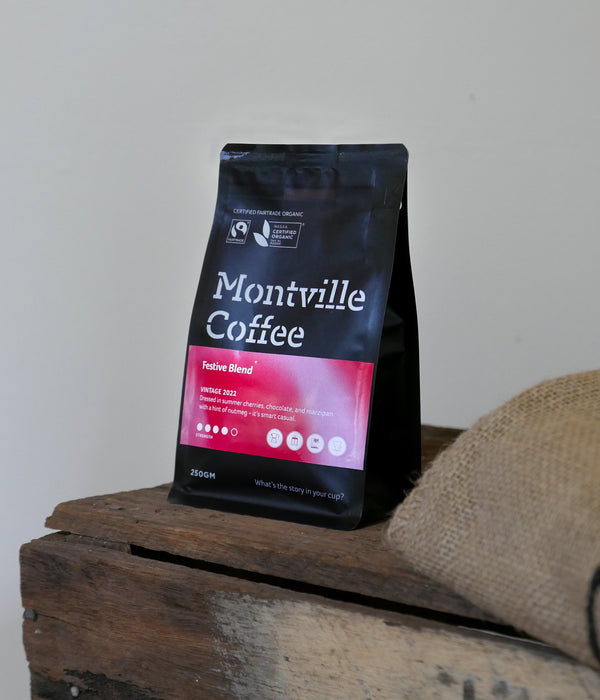 Journal
Designing the Festive Blend
Crafting a coffee blend is by no means left to chance. We start each blend creation by ensuring we have set our intention, and are clear on our purpose for the blend. Flavour profile, body, sweetness and acidity are all defined before the first cup is slurped. ⁠ 
Let's take the Vintage 2022: Festive Blend as an example. 
First we decided on our brief: what tasting notes are we aiming for? Summer cherries, dark chocolate, marzipan and a hint of nutmeg. Then we cupped our prized single origins and all submitted our first attempts at the Festive Blend. 3 rounds of cupping and knockouts later, we arrived at our final cup. Our festive brew. See the process unfold below.