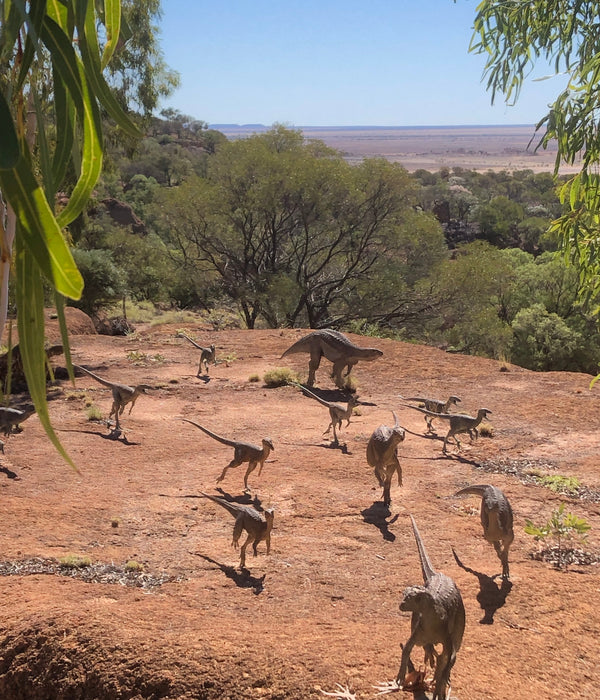 Journal
Karen's adventure at the Cretaceous Cafe
The Cretaceous Café at the Australian Age of Dinosaurs is our most far-flung café partner. This year has been an especially busy one for this world-class organisation that is home to the world's largest collection of Australia's largest dinosaur fossils.
Hundreds of visitors were spread across the beautiful "Jump-Up" site near Winton the day that our Executive director and founder, Karen Barnett visited. It was very special for Karen to be able to say hello to the Cretaceous Café team and to show her gratitude for our collaboration.
We love that this wonderful natural history museum decided to serve our Fairtrade Organic coffee. Their story of collaboration, vision, and celebration of community and education is such a wonderful match with our own purpose.