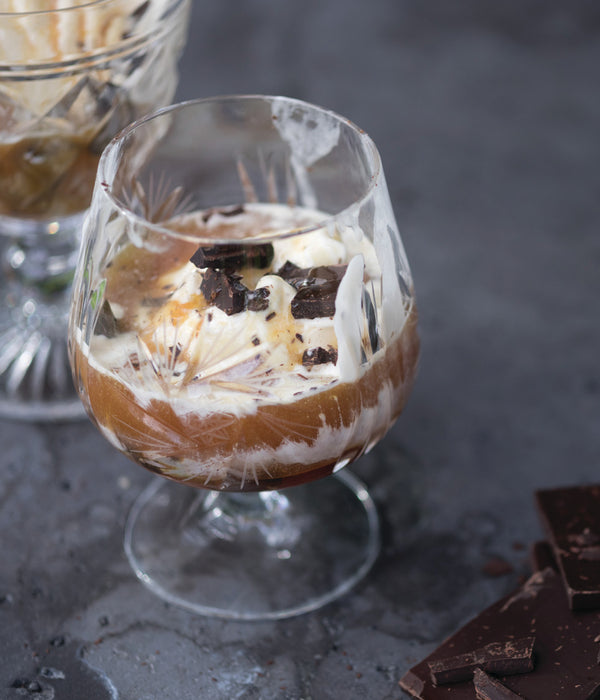 Journal
Cold brew and three tasty recipes to make under five minutes
It is the season for Montville Coffee's Organic Cold Brew and we  love that it can be the perfect inspiration for a number of decadent but ridiculously simple summertime treats that are perfect for the Festive Season.
Cold Brew Affogato
Serves 4

Ingredients
200ml Monty Organic Cold Brew
500g Your Favourite Vanilla Ice Cream
Brownie
Maple Syrup
Nutmeg

Method
1. Ready four frozen glasses.
2. Roughly chop the chocolate brownie.
3. Put two scoops of ice cream on top of the brownies.
4. Pour 50ml of Monty Organic Cold Brew into each glass.
5. Drizzle with maple syrup.
6. Garnish with grated nutmeg and brownie crumbs.
Cold Brew Mousse 
Serves 2

Ingredients
2 cups heavy whipping cream or coconut cream
3 tablespoon cane sugar
1/3 cup tahini
2 1/2 tablespoon cold brew coffee
Pinch of salt
Method
1. Begin by whisking the cream together until stiff peaks form, approximately 5-6 minutes.
2. Next, add sugar, tahini, cold brew, and salt and whisk to combine.
3. Distribute mousse into glasses and place them in the refrigerator for 1 hour, allowing the mousse to firm up.
4. Top with chopped chocolate and/or ground espresso (optional) and enjoy!
Iced Cold Brew Mocha Blitz
Serves 2

Ingredients
Montville Coffee Cold Brew - 75ml
Unsweetened Almond Milk (or milk of choice) - 125ml
Cocoa Powder or Sweetened CocoaVia - 1 heaped teaspoon
Frozen Banana - x1
Vanilla Extract - 2 drops
Pitted Dates - 40g
Salt - 1 pinch
Ice cubes
Optional: Chocolate or Vanilla Protein Powder


Method
Put all ingredients together in blender and blend for desired thickness.