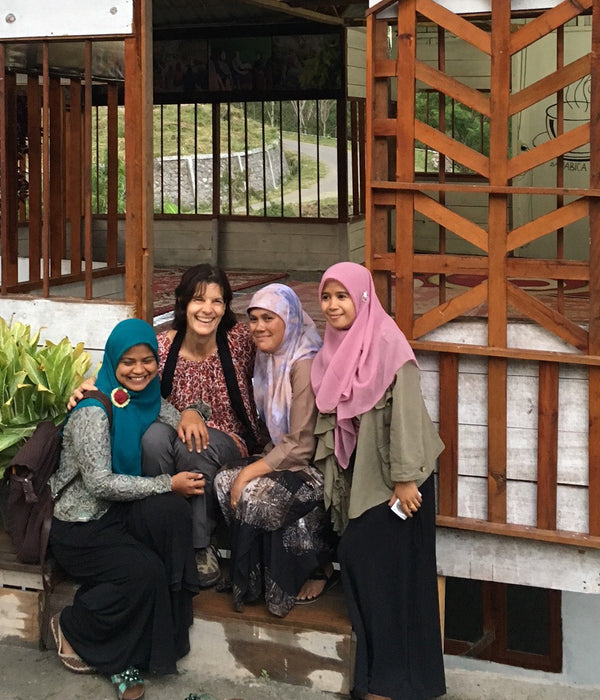 Journal
Celebrating Cultural Diversity and Strong Relationships
The success of our Specialty Coffee business is dependent on strong relationships with coffee producers at Origin. Through travel and regular communication, we nurture these vital and culturally diverse relationships. Forging trusted and respected ties across cultures is an important and powerful experience and one that we truly celebrate and cherish.
In 2016 we traveled the Gayo Region in the highlands of Sumatra, Indonesia. Our purpose was to visit the First Women's Fairtrade Coffee co-operative in Asia. This cooperative, with the support of Fairtrade and the Café Femenino Project, is conducting leadership and business training to improve, in their words, "the skills and courage they need to be successful in entrepreneurship, financial management, and high-quality coffee production." 
On Cultural Diversity.
We are keenly aware of the devastating impact of human rights violations that come from prejudices based on religion and race. The opportunity to become more knowledgeable about different cultures and religions through our own business has led to us developing a deeper understanding and respect for our diverse partners. When we reflect on our own experience we believe that businesses have a role to play in contributing to global peace and prosperity.

The impact of Fairtrade.
One of the many opportunities to create an open dialogue with our producers comes from being part of the Fairtrade supply chain. This doesn't mean that we are visiting origin every month, but it does mean that we are supporting fair pay for workers, sustainable development for farmers and community-led initiatives to reduce poverty. We are able to share our reasons for choosing Fairtrade and Certified Organics with our customers which enhances their understanding of the challenges coffee producers are living with.
The Role of Dialogue
The United Nations has identified that learning the art of dialogue is necessary for global progress to occur. We have reached an exciting time in our global society where we can benefit from face to face conversations with our suppliers from across the world. For our business, this means that we can truly build relationships and learn from each other.
"Learning the art of dialogue is both a personal and social process. Developing one's skills and capacity for dialogue implies a willingness to be open while retaining one's critical judgment. Dialogue concerns us all: from decision-makers and leaders to individuals within each community." - United Nations, World Day for Cultural Diversity for Dialogue and Development.